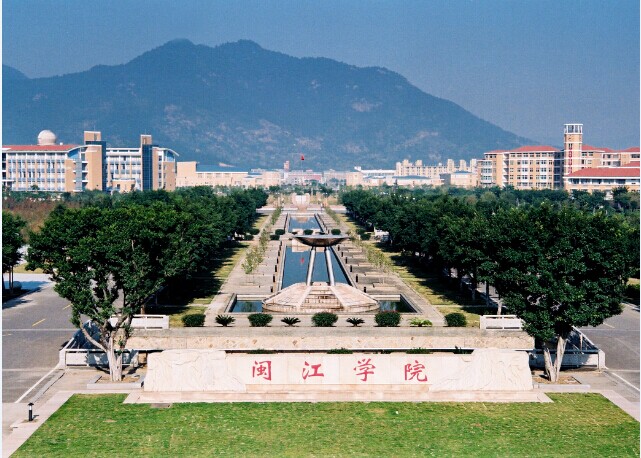 Introduction
Minjiang University is a general full-time university of higher learning run by the People's Government of Fujian Province, which was legally approved by the Ministry of Education in 2002. MJUis now one of the first batches of pilot universities for the education of master degree postgraduates on the basis of serving the special national needs. It is not only a master degree education organization in Fujian but also a pilot school in the province moving towards the application mode.

Situated in Fuzhou, Fujian province, with four campuses in the University Town, on Gong Ye Road, in Hong Tang and in Shou Shan respectively, the university has a total area of 161.84 hectares, 580,800 square meters of school building area and 290,800 square meters of teaching and administration buildings. The total value of teaching and scientific research equipment is now 214 million RMB. The university provides 3.0094 million collections of books (e-books included). Now in MJU, there are over 1,100 full-time teachers and nearly 20,000 full-time students.
The university vigorously carries out international cooperation and exchange, and up to now has signed friendly cooperation agreements with more than 20 overseas colleges and universities. Min-Taiwan cooperation as well as China and foreign joint mode of training applied talents have gained social acceptance, making the university the largest batch delivery of oversea students among Fujian colleges and universities. Besides, MJU has established the Confucius Institute of Brock University in Canada.k University in Canada.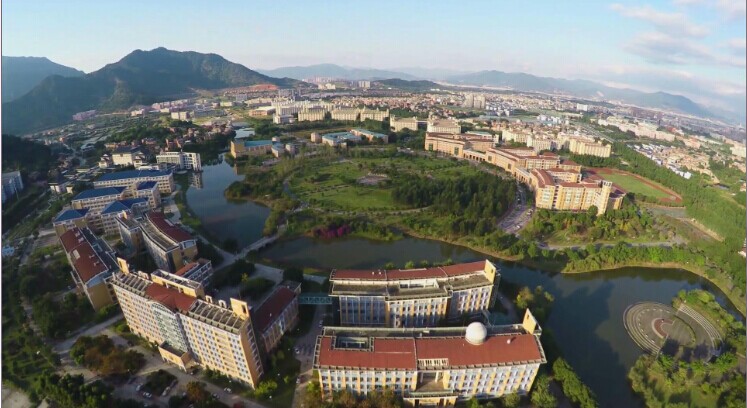 Programs
1. Non-degree Program
Chinese language and literature
2. Degree Programs
Bachelor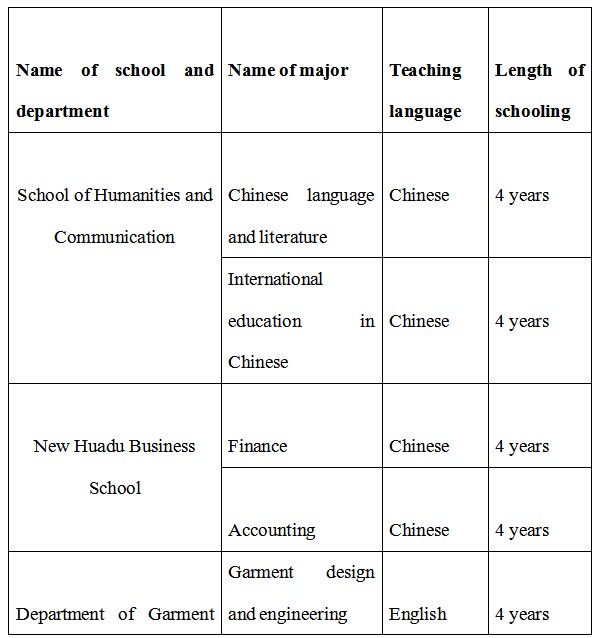 Fees
Registration fee: 400 Yuan, to be paid at the registration.
Tuition fee: 12,000 Yuan /school year(RMB)
Note: Any student shall pay a tuition fee of one school year in one lump sum upon enrollment. No tuition fee is refundable except for force majeure. If our university adjusts the above-mentioned charging standard, information will be published on the website of Office of International & Hongkong, Macao and Taiwan Affairs in time.
Accommodation fee
The dormitories for international students are equipped with different specifications and conditions. The fee is 2400 Yuan/year/person for double room and 1200 Yuan/year/person for quad room.
Other fees
Includes textbook fee, physical examination fee, visa fee, residence permit, comprehensive health insurance fee for foreigners and so on. Please refer to the actual prices for reference.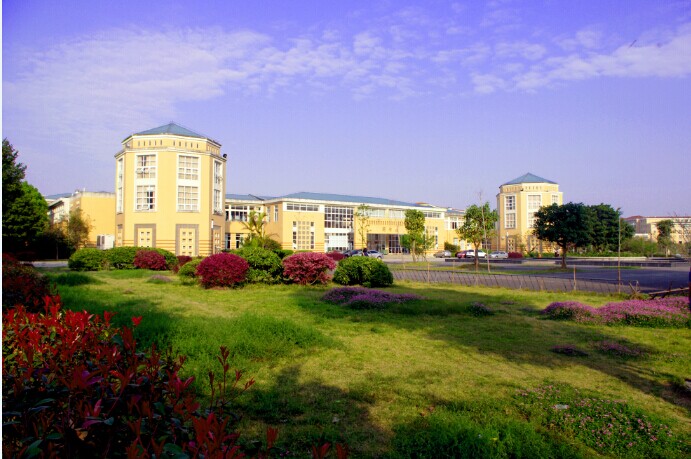 Scolarships
1.Fujian Provincial People's Government implements the " International Student Scholarship Program".
The scholarship program is classified into the provincial governor special scholarship, program for international liaison officers of provincial sister city studying in Fujian, program for international liaison officers of provincial sister city studying and researching abroad, program of independent recruitment of international students of colleges and universities.
The students belonging to program of independent recruitment of international students of colleges and universities are recommended independently by colleges and universities and trained in colleges and universities after admission. Applicants may obtain relevant materials from and submit corresponding materials to the Office of International & Hongkong, Macau and Taiwan Affairs of MJU. Our university shall select the superior scholarship candidates from the applicants and submit them to the leaders of our university for examination and approval, and then to Department of Education of Fujian Province for the final review. Any applicant shall be informed of the review results in time.
2. The university shall provide excellent student scholarships. The scholarship winners will be rewarded with certificate, bonus and record in the file. The First Prize Scholarship, the Second Prize Scholarship, and the Third Prize Scholarship are awarded 12,000 Yuan/school year, 10,000 Yuan/year and 8,000 Yuan/school year, respectively.
For more infomation about this school, plz contact
Shirly
www.cuecc.com
Tel: 0086-571-88165968
Email:recruit@cuecc.com
skype:teachcn
QQ:2853662504
Public Wechat: CUECC2003
Add: Hangzhou(310012),China